Salesforce Implementation: Quick, Personalized, and Flawless
The Salesforce CRM has the potential to unleash a world of opportunities for you to grow your business. When implemented properly, Salesforce can improve employee productivity, decrease business costs, improve customer satisfaction and increase revenue.
Whether you have opted to start with Salesforce Sales Cloud®, Service Cloud® or Pardot®, our certified Salesforce consultants in San Diego will partner with you to make every step of Salesforce implementation as easy and beneficial as possible. At KeyNode Solutions, we don't deliver cookie-cutter implementations. We work to understand your sales and support processes, as well as your business and technology roadmap, so we can provide insight on best practice and customize the Salesforce CRM system to make it work FOR you.
We recognize that the true value of the product is in customization. We work with you to implement solutions that fine tune your business processes and ultimately help your organization unleash its full potential. Our certified Project Management Professional (PMP)®  ensure that world's #1 customer relationship management (CRM) implementation will be done for you on time and above par.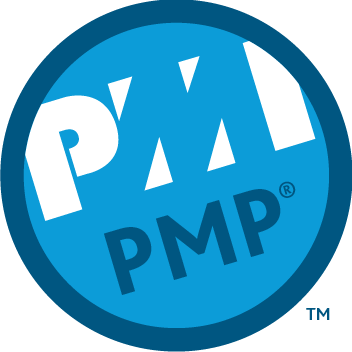 Our typical Salesforce implementation process include:
Strategy and Planning:

We will work with you to evaluate your existing systems and identify the scope of deployment. As a result of this step we will have a high-level strategic plan, accepted by all stakeholders, with clear goals for implementation.

Discovery and Design:

This is when we get into the details. We will review your current sales and business process, gather your custom functional requirements, design a data structure and migration map, identify integration needs, etc. As a result of this step we will have a plan with detailed requirements, milestones, and deadlines.

Salesforce Setup:

Here is where we get our hands dirty. We configure Salesforce, customize, and develop the configurations. Every requirement gets translated into workable features in the CRM system: permissions, data objects, UI, workflows, email templates, triggers, etc. As a result of this step we will have a fully functioning CRM system that we demo for you, making sure it is satisfactory before we integrate it and load data.

Salesforce Integration:

We setup your Salesforce org to connect and communicate with other apps ensuring they are seamlessly in sync. Learn about our Salesforce integration services.

Data Clean Up and Migration:

We extract data from your existing system, run cleansing and de-duplication, and import into Salesforce making sure it passed all validations. Learn about our Salesforce data migration services.

Salesforce Deployment and Training:

We train your team to ensure smooth adoption and then deploy your Salesforce org live. Now you have the Salesforce CRM customized to your business needs with your data!

Support and Maintenance:

From day-to-day support and enhancement management to troubleshooting issues and strategic advice we make Salesforce work for you. Learn about our best-in-class Managed Services for ongoing Salesforce support.
"Our goals can only be reached through a vehicle of a plan, in which we must fervently believe, and upon which we must vigorously act. There is no other route to success." Pablo Picasso
We are your Salesforce implementation partner for many locations in California including:
San Diego

Irvine – Orange County (OC)

Los Angeles (LA)

San Bernardino

Riverside
We've got Salesforce implementation done for you
 Our team of dedicated Salesforce-certified specialists will be happy to simplify your day-to-day management of Salesforce and make it work for your business at full capacity.

 Your success is our 100% priority!